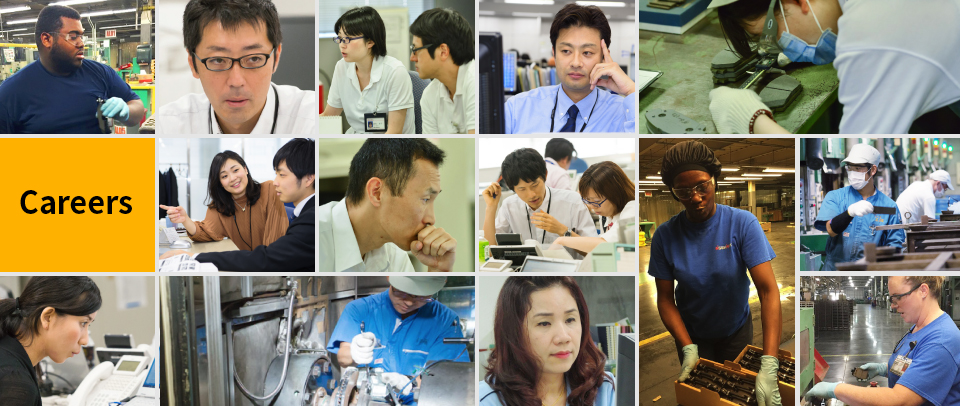 Won't you join us in a challenging job with a mission to accomplish?
Nisshinbo Brake Inc. is a core member of the Nisshinbo Group of environmental and energy companies. As an eco-company and the world's leading friction supplier, we see our mission as contributing to human safety through our business activities.
We are always looking for people who are self-motivated and interested in joining us.
For detailed career information, please visit the recruitment section of the Nisshinbo Holdings website.