Company Information:Environmental Activity
Environmental Activity

Environmental Policy
Basic Philosophy
We NISSHINBO Brake Inc. recognize that under Business Conduct Guidelines of the NISSHINBO Group, global environmental conservation is a common issue for human beings where the obligations by companies are crucially required. We continuously improve our management system in every aspect of our business activities taking environmental impact into consideration aiming to be an earth-friendly company through "corporate activities in harmony with nature."
Action Guidance
NISSHINBO Brake Inc. continuously promotes the activities to minimize environmental burden as well as enhance profitability with lifecycle perspective throughout the business activities of development, manufacturing and sales activities of friction material products.
1.

We promote activities observing environment-related laws and regulations or any requirements that we have to or choose to comply with.

2.

We implement the following items as priority measures and strive to maintain and improve environment through corporate activities. (1) Implement energy-saving measures to reduce the fuel and electricity consumption.
(2) Enforce industrial waste reduction and separate collection to promote recycling.
(3) Promote resource saving by the enhancement of reduction and reuse of raw materials.
(4) Conduct an appropriate management of chemical substances.
(5) Develop green products as well as replace raw materials / purchased items with those with low environmental load.
(6) Promote activities that contribute to the conservation of biodiversity and ecosystems.

3.

In order to implement the above items, we set environmental targets, develop and implement action plans, and then review those plans after evaluating the achievement level on a regular basis. We will strive for continuous improvement of environmental performance and pollution prevention.

4.

Conduct education / training for employees, external providers approved by the organization and contractors in order that they can correctly understand the basic concept and take business activities according to the environmental policy.
Biodiversity conservation activities
Many rare species and endangered species including fresh-water medusa and carassius auratus buergeri live in Nakanonuma-pond (Nishinuma), a pond near our Tatebayashi Plant located in Ora-machi, Ora-gun, Gunma. We support the conservation activities in Ora-machi sending our staffs to support foreign species control activities conducted by the town. We also conduct patrols around the pond once a week to improve the manners of anglers and to protect the natural environment in the areas where fishing is prohibited.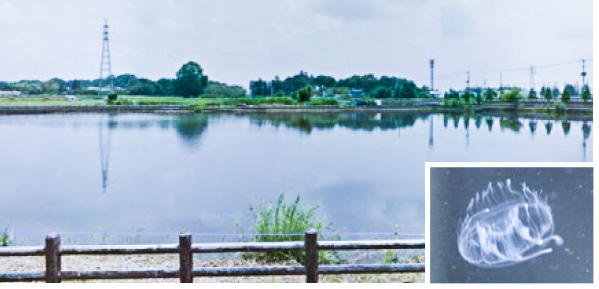 Nakanonuma-pond (Nishinuma) and fresh-water medusa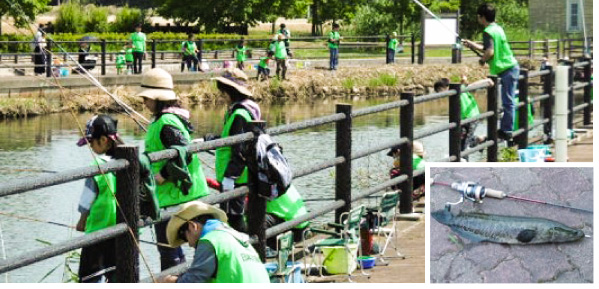 Foreign species fishing competition and big-game prize (snakehead mullet)